AARP/Walgreens Way to Well Tour
AARP/Walgreens Way to Well Tour
Health Tests Save Lives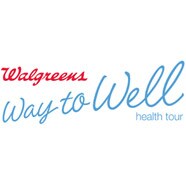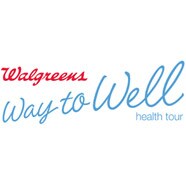 AARP and Walgreens launched a two-year national wellness tour in April 2009 aimed at bringing free health tests to more than 3,000 communities throughout the U.S. and Puerto Rico.
Trained health testers have administered more than 3 million screenings since the tour began.
The tour offers "wellness on wheels" through free tests for glucose, total cholesterol, blood pressure, body mass index, waist circumference and bone density — a total value of more than $100 per person. The tour also provides free health education materials to visitors.
Nine co-branded buses make up the AARP/Walgreens Way to Well Tour. One of the buses, called AARP/Walgreens La Gira del Buen Vecino, is dedicated solely to the island of Puerto Rico. Another, the National Urban League/Walgreens Way to Well Tour bus, is on the road performing free health screenings for those in underserved urban areas.
To find out more information about the Way to Well Tour visit www.walgreens.com/waytowell
In Their Words
As AARP/Walgreens Wellness Tour participants take away more knowledge about their health and wellness needs, certified health screeners take away a feeling of enrichment.
Here are some of their stories.