Product Potential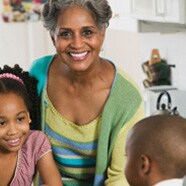 From a scratched cereal box to discontinued shampoo, Walgreens finds ways to give merchandise new life and help the community. After a safety screening, items like these are donated to Feeding America, the nation's leading domestic hunger-relief charity.
Local food banks say non-food donations are especially valuable because toiletries and household items can't be purchased with food stamps.
In 2010, Walgreens donated 3.2 million pounds of products to Feeding America all items that were diverted from landfills.
"Everyone needs basic necessities," said Walgreens community affairs director John Gremer. "Our donations help the communities we serve, and it's an environmentally responsible way to handle discontinued merchandise."
---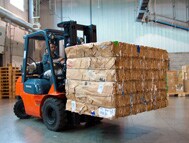 Did You Know?
In 2010, Walgreens recycled 2.4 million pounds of plastic shrink wrap - that's equivalent to 49 million plastic water bottles.