Sun-Powered Projects Around the Country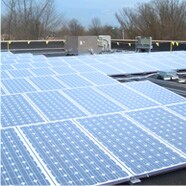 Solar panels offer a solution to rising energy costs by using clean, sustainable energy from the sun.
On average, rooftop solar power systems provide 15 to 20 percent of the power at specially-equipped Walgreens stores.
The company started taking on solar panel projects in 2007, and now has more than 150 active solar installations across the country in California, Illinois, Oregon, Ohio, New Jersey and Connecticut.
---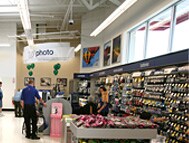 Saving Energy
Next time you're at Walgreens, look up at the lights.
Simply by decreasing the already energy-efficient 28 watt light bulbs to 25 watt light bulbs, the company will save enough energy to power 6,020 households a year.