Medicare Part D Information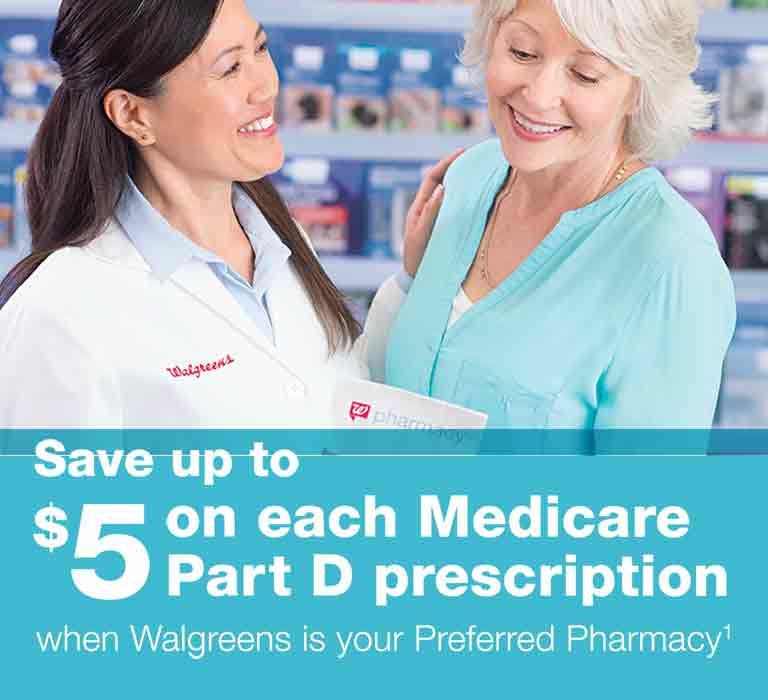 Get started with helpful info, savings tips, enrollment help and more.
When can I enroll or change my plan?
You can make changes to your Medicare plans or enroll annually from October 15–December 7, the Open Enrollment Period.
Your Medicare plan benefits can change–including your prescription drug coverage, premiums, deductibles and pharmacy benefits–so it's a good idea to evaluate your Medicare Part D plan each year.
Can I change my plan after the Open Enrollment Period?
You may be eligible to make changes to your coverage during certain times each year. For information on yearly enrollment periods, visit medicare.gov.
* Vaccines subject to availability. State-, age-, and health-related restrictions may apply.
1 $5 savings applies to Tier 1 generics. Copay savings based on filing a Tier 1 generic prescription at a Preferred Pharmacy compared to a Non-Preferred Pharmacy with select plans.