Medicare Part D Information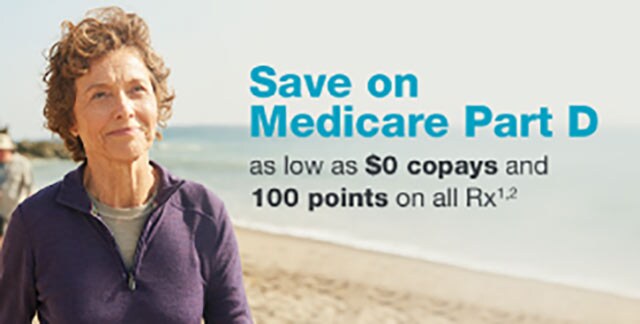 Get started with helpful info, savings tips, enrollment help & more.
1 $0 copays apply to tier 1 generics.
2 Prescription points limited to 50,000 points per calendar year and cannot be earned in AR, NJ, and NY or prescriptions transferred to a participating store located in AL, MS, OR, PR, TN or VA. Points cannot be earned or redeemed on some items, and points will not be earned in transaction where store credit or redemption dollars are used. Other restrictions apply. For details, see Walgreens.com/Balance.