Walgreens Express™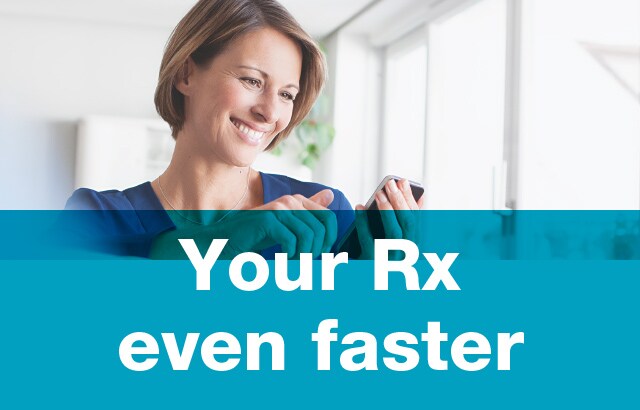 With Walgreens Express, you can preview your cost and prepay, then save time in the pickup line or choose delivery as soon as next day.1
Step 1: Make sure you're signed up for Rx text alerts2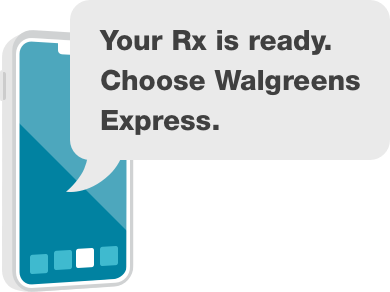 When your eligible prescriptions are ready, you'll get a text to use Walgreens Express pickup or delivery.
Not signed up yet?
Text JoinRx to 21525
Not signed up yet?
Text JoinRx to 21525
Step 2: Choose how to get your Rx
Express pickup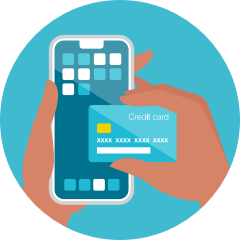 Securely prepay for your Rx.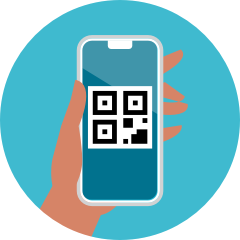 Get your mobile pass.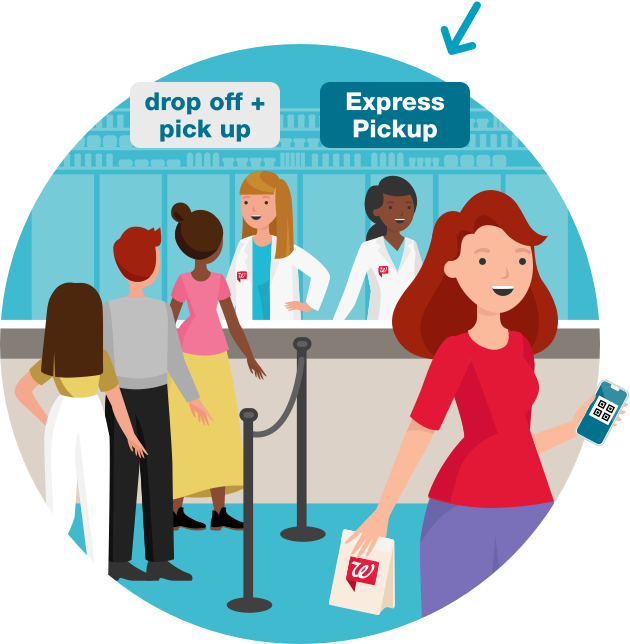 Have your pass ready and use the
express line to pick up your order!3
---
Express delivery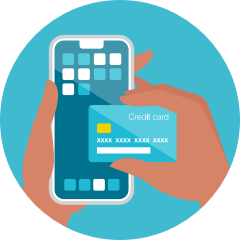 Securely prepay.
(+$4.99 delivery)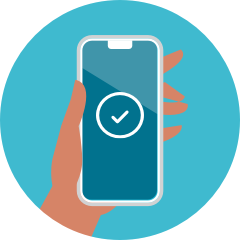 Receive delivery confirmation.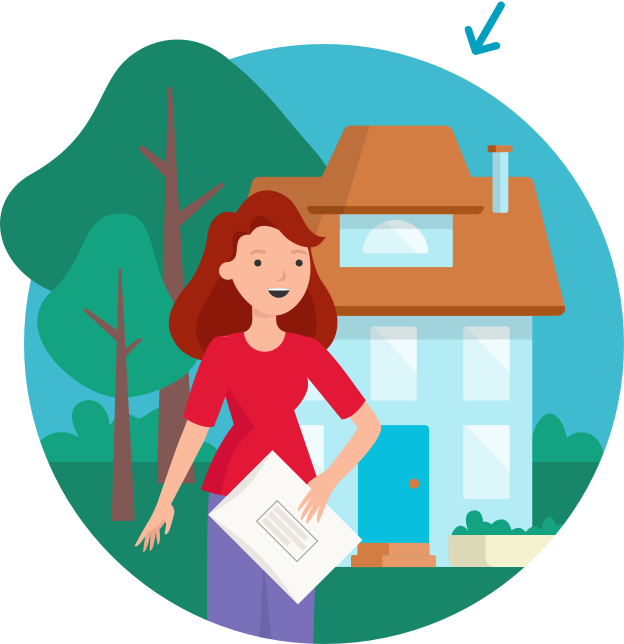 Get your Rx order via FedEx
as soon as next day!1
FAQ
Express pickup
When you prepay, you'll see a pending transaction amount on your statement. However, your credit card will not be charged until the prescription is sold in store.
At this time, Walgreens Express pickup is only available in store, not at the drive-thru.
If you do not redeem your pass within 7 days of obtaining it, the pass will expire and the pending charge will be removed from the account. You can pick up your order using the regular pickup line at the pharmacy.
Express delivery
No, the carrier will deliver it to your doorstep. The package will not indicate that it contains prescriptions.
Orders must be received by 4pm, Monday through Friday. Delivery requests made during the weekend have an expected delivery day of Tuesday or Wednesday.
Not all prescriptions are eligible for delivery at this time. These include controlled substances and medications that require refrigeration. Also, some prescription benefit and insurance plans do not allow home delivery. For more details, please talk to your pharmacist.
Still have questions about Walgreens Express? Get answers ›
1 Walgreens Express is available on eligible prescriptions only. Most prescription orders are available to be delivered to the patient's home by the next business day. Orders received by 4pm on Friday, as well as requests made during the weekend, have an expected delivery day of Tuesday or Wednesday. Prescriptions are not delivered on Sundays or holidays. Please note that while most prescriptions are expected to be delivered by the next business day, some deliveries may not be eligible for next-day delivery due to prescription type, delivery address, holidays, weather, or other delivery constraints. Walgreens Express delivery is not available in the state of California.
2 Message and data rates may apply. Ongoing texts may be sent using an automatic telephone dialing system. Consent not required for purchase. To opt out at any time, text the word STOP to 21525.
3 Walgreens Express pickup is not available at the drive-thru.