Price and inventory may vary from online to in store.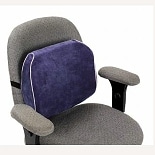 Essential Medical Memory Foam Lumbar Support Cushion (1 ea.)
Sale price is $32 and 29 cents

And Regular price is $37 and 99 cents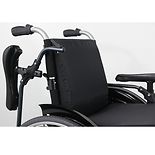 Karman 18in Memory Foam Back Cushion Black (1 ea)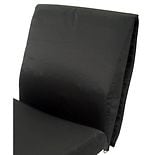 Karman 16in Memory Foam Back Cushion Black (1 ea)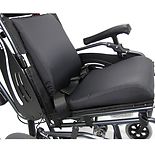 Karman 20in Memory Foam Back Cushion Black (1 ea)
Memory Foam Cushions
From office chairs to wheelchairs, most of the products that you spend the day sitting on aren't made to be very comfortable. In fact, a number of chairs are so poorly designed that they can promote issues like bad posture. One of the easiest ways to fight this common problem is by turning to memory foam cushions that are designed to significantly improve comfort. You can find a wide selection of these cushions here at Walgreens.
Why Use Memory Foam?
The elasticity of memory foam makes it a popular choice for all types of pillows and cushions. When it comes to seat cushions that sit underneath you, the material is able to mold to your buttocks and tailbone, which may help relieve the uncomfortable pressure you might otherwise experience when sitting on a typical chair. Back cushions can also help provide a certain amount of lumbar support while adjusting to the shape of your spine and compensating for your posture. Individuals confined to a wheelchair often find that memory foam cushions or pads can improve comfort and potentially reduce the risk of developing pressure sores. Other popular types of memory foam cushions include the neck pillows that are commonly used by frequent travelers and leg cushions that help promote good posture while you sleep on your side.
Where Does Memory Foam Come From?
The viscoelastic polyurethane foam that has come to be generically known as "memory foam" was first developed by NASA in the 1960s. Designed by aeronautical engineer Charles Yost to help reduce fatalities related to plane crashes, the foam is a unique polymer that was first used in airplane seats before being released into the public domain in the 1980s. With unique properties that allow it to contour according to body heat and weight, memory foam springs back to its original shape once pressure is lifted off of it. The material has been applied to mattresses, seat cushions, pillows, shoes, helmets, prosthetic limbs, and a wide range of other medical and consumer products.