Price and inventory may vary from online to in store.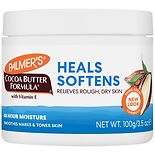 Palmer's Cocoa Butter Formula With Vitamin E (3.5 oz.)
$
5
79
$5 and 79 cents
  $1.65

/ oz.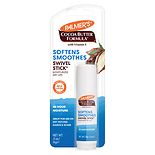 Palmer's Cocoa Butter Formula Swivel Stick (.5 oz.)
$
3
79
$3 and 79 cents
  $7.58

/ oz.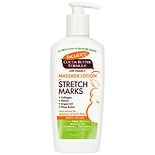 Palmer's Cocoa Butter Formula Massage Lotion for Stretch Marks (8.5 fl oz)
$
8
49
$8 and 49 cents
  $1.00

/ oz.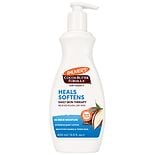 Palmer's Cocoa Butter Formula Body Lotion (13.5 fl oz)
$
6
79
$6 and 79 cents
  $0.50

/ oz.
Palmers Cocoa Butter
Soften and soothe dry, rough skin with Palmers cocoa butter products. Palmer's cocoa butter oil infuses your body with essential lubricants that replenish moisture and freshen your skin without the grease. The formula is rich and absorbs quickly and safely with non-irritating convenience. Wear your favorite outfit, including the most delicate of fabrics, right after applying this consistently silky oil. Marvel at the versatility of the Palmer's cocoa butter stick. This multi-purpose, large-sized balm is a swivel stick used to address chapped lips, dry skin, stretch marks, scars, sunburns, and blemishes.
Hydrating your skin
Palmers skin care products are enriched with vitamin E for anti-aging benefits and anti-oxidant protection from ultra-violet rays, free radicals and pollution. The products are sulfate-free, paraben-free and are not tested on animals. The massaging body cream is an ideal choice for daily use and after shaving. Smooth on Palmers lotion any time to help your skin retain moisture and natural elasticity. The exclusive formulation of cocoa butter, shea butter, vitamin E, collagen and elastin in this lotion nourishes your skin to meet the challenges of dry, desert weather or healing after an injury.