Price and inventory may vary from online to in store.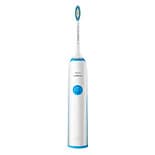 Philips Sonicare Essence+ (PLUS) HX3211/ 17 Rechargeable Electric Toothbrush (1 ea)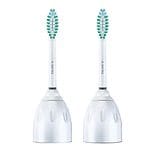 Philips Sonicare e-Series Standard Brush heads, HX7022/ 66 (2 ea)
$
29
99
$29 and 99 cents
  $15.00

/ ea
Sonicare
For cleaner, whiter teeth, try a Sonicare toothbrush. These electrictoothbrushes are designed to improve gum health and reduce gingivitis. Sonicare toothbrushesare available for adults and children and there are different brush head sizes and bristlesoftness options for adults. These electronic, rechargeable toothbrushes comewith different features depending on which Sonicare model you choose. Some come with replacement brush heads whileothers offer a toothbrush head sanitizer so you can reuse your toothbrush heads. Most Sonicare replacement headsfeature reminder bristles which fade or change color so you know when it is time to changebrush heads.
For healthy teeth
Sonicare toothbrushes were inspired by the sonic technology used in dental offices. These electrictoothbrushes are designed to be safe and gentle on orthodontics, dental work, veneers,implant material and sensitive teeth. All models come with the Easy-Start feature which gentlyincreases the power over your first 14 uses to help you get used to brushing with it. Sonicarebrushes also have recharge indicator lights so you know when the battery is dying. For betterplaque removal than a manual toothbrush and healthy teeth and gums, try a trusted poweredtoothbrush brand like Sonicare.