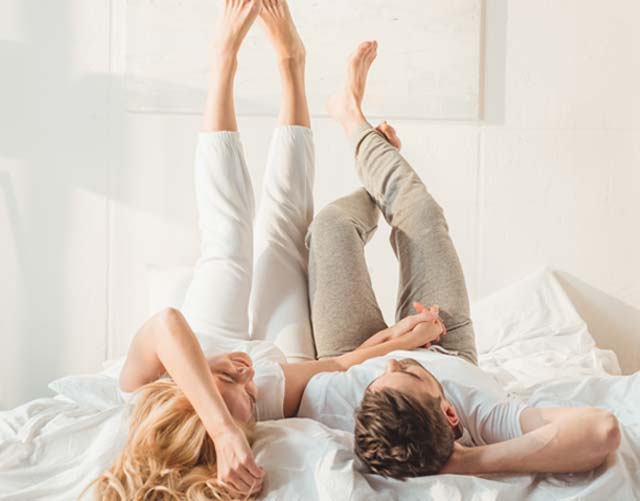 <!--Id is null-->
Pregnancy and Fertility Products at Walgreens
Whether you're expecting or hoping to have a child, sexual wellness products can help you plan for your family and takes steps to help promote a healthy pregnancy. Walgreens makes it simple to purchase the pregnancy and fertility products you're looking for whether you prefer to visit one of our stores or enjoy the convenience of discreet online shopping.
Help with Expanding Your Family
Fertility products are available if you're struggling to get pregnant or want to conceive as quickly as possible.
Using ovulation tests, you can identify the window when you may have the best chances of becoming pregnant. These kits detect the luteinizing hormone (LH) surge in your urine that happens 24-48 hours before ovulation (the most fertile time in your cycle) and display results within a few minutes.

Fertility aid supplements and herbs are available to help support reproductive health. It is important to know that many of these products have not been well-studied or proven to be effective. Also, even though they may be advertised as "natural", fertility herbs and supplements may not be safe for everyone to take. Talk to your doctor before taking any herbs or supplements.
Kits for Testing at Home
Today, many tests related to pregnancy can be performed from the comfort of home.
Pregnancy tests can determine whether or not you are pregnant with a high degree of accuracy when used properly. These tests require a urine sample and detect a hormone called human chorionic gonadotropin (HCG) that is released during pregnancy. Some highly sensitive tests can detect HCG up to 5 days before a missed period, while others must be used on the first day of a missed period or after. If you test too early, when HCG levels are too low to be detected by the test, you may get a negative result when you really are pregnant. Waiting to take a pregnancy test until the first day of your missed period or later can reduce your chance of getting a false-negative result.
Support for a Healthy Pregnancy
Taking care of yourself is important for your health and your baby's health during pregnancy. Doctors typically recommend that women take prenatal vitamins to reduce the risk of nutritional deficiencies during pregnancy. You'll find a wide range of these supplements here at Walgreens. See your doctor for advice about which prenatal support supplements are ideal for you.
Like your nutritional requirements, your skincare routine may change during pregnancy. Some ingredients that are commonly used in skincare products may not be ideal for pregnant women. For example, products that contain retinoids are generally not recommended during pregnancy. It's best to bring your skincare products to your doctor so they can review the ingredients and let you know if they're safe to use during pregnancy.
Contraceptives for Family Planning
If you're not ready to have a child, you can take charge of family planning by using contraceptives.
Condoms are a popular non-hormonal form of birth control that you can purchase over the counter. These sheaths of latex rubber, polyurethane or an animal skin are slipped over the penis before sex and then removed promptly after ejaculation. When used properly, condoms are highly effective at preventing pregnancy, and latex and polyurethane condoms protect against the transmission of sexually transmitted infections (STIs) (condoms made of animal skin don't prevent STIs).