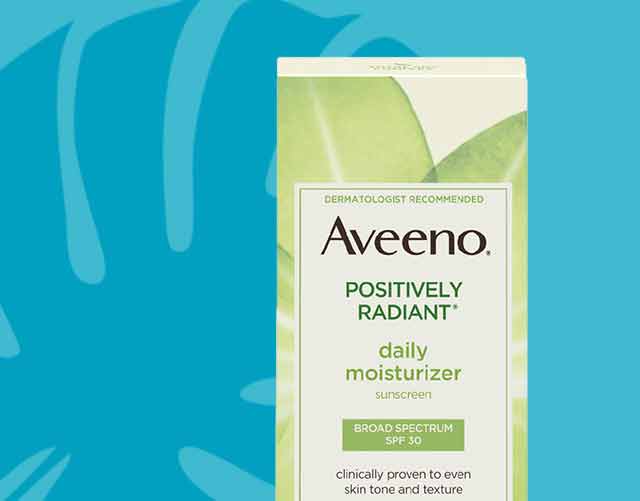 {{beautyClub.firstName}}'s
beauty
Summary
{{rewardsProgressPercetage}}% Complete
${{beautyClub.rewardsProgress.initialDollarValue}}
${{beautyClub.rewardsProgress.targetDollarValue}}
---
<style> .wag-beauty-seo-shadow{box-shadow: 2px 4px 5px #404040;-webkit-box-shadow: 2px 4px 5px #404040;-moz-box-shadow: 2px 4px 5px #404040;border-radius:3px} .wag-beauty-seo-space{padding-bottom:0} .wag-beauty-seo-container{padding-top:40px; padding-bottom:35px;} @media (min-width: 768px) and (max-width:1024px) { .wag-beauty-seo-shadow{box-shadow: 2px 4px 5px #404040;-webkit-box-shadow: 2px 4px 5px #404040;-moz-box-shadow: 2px 4px 5px #404040;border-radius:3px} .wag-beauty-seo-space{padding-bottom:0} .wag-beauty-seo-container{padding-top:40px; padding-bottom:35px;} } @media (min-width : 320px) and (max-width : 767px) { .wag-beauty-seo-shadow{box-shadow: 2px 4px 5px #404040;-webkit-box-shadow: 2px 4px 5px #404040;-moz-box-shadow: 2px 4px 5px #404040;border-radius:3px} .wag-beauty-seo-space{padding-bottom:20px} .wag-beauty-seo-container{padding-top:20px; padding-bottom:20px;} } </style><!-- Beauty_Social_Content_Facialskincare_CB --> <div class="clearfix"></div> <div class="col-lg-12 col-md-12 col-sm-12 col-xs-12" style="background: #70cde3; margin-bottom: 50px;"> <div class="row"> <div class="container"> <div class="col-lg-12 col-md-12 col-sm-12 col-xs-12 p0 m0 wag-beauty-seo-container"> <!-- Slot 1 --> <div class="col-lg-6 col-md-6 col-sm-6 wag-beauty-seo-space"> <a href="/health/p2/a/4000001/sun-spots-causes-treatment-and-prevention/2448500?ban=AugSkinT2M1"> <img alt="Treat and prevent sun spots. Get the facts." class="img-responsive" src="/images/adaptive/sp/1067324_SkinCare_M1_1142x768.jpg"> </a> </div> <!-- Slot 2 --> <div class="col-lg-6 col-md-6 col-sm-6 wag-beauty-seo-space"> <!-- <img alt="Winter skin care. Dry skin regimen. Shop now." class="img-responsive open-popup-fullpage toggleModal" data-id="skin_tumblr_one" data-target="#myModal" data-toggle="modal" src="/images/adaptive/sp/969164_Skin_WinterSkinCare_1142x768.jpg" style="cursor: pointer;"> --> <a href="/store/store/category/productlist.jsp?No=24&N=360323+5000011102+5000011104+5000011105+5000011106+5000011107+5000011108+5000011109+5000011110+5000011111+5000011103&ban=AugustSkinT2M2"><img alt="Stay sun safe with SPF skin care. Protect yourself." class="img-responsive" src="/images/adaptive/sp/1067324_SkinCare_M2_1142x768.jpg"></a> </div> <div class="modal fade" id="myModal" role="dialog"> <div class="modal-dialog"> <div class="modal-content"> <div class="modal-header"> <div class="visible-xs"> <button class="btn btn-default stop-youtube" data-dismiss="modal" type="button">Close</button> </div> <a class="close wag-close close-popup stop-youtube" data-dismiss="modal" href="" id="closeBtn" title="close"><span aria-hidden="true"><span class="img-circle wag-close-circle"><span class="icon-XCircle wag-icon-XCircle-close"></span></span></span><span class="sr-only">Close</span></a> </div> <section class="modal-body display-tumblr" id="skin_tumblr_one"> <div class="tumblr-post" data-href="https://embed.tumblr.com/embed/post/Z_5X0pefLlyolL4mSTpnKg/182304709802" data-did="3cb05b13f136a1badd2e47fa5d2a466d315a5d4c"> <a href="https://bebeautiful.walgreens.com/post/182304709802/winter-skin">https://bebeautiful.walgreens.com/post/182304709802/winter-skin</a> </div> <script async src="https://assets.tumblr.com/post.js"></script> </section> <section class="modal-body display-youtube" id="skinID"> <iframe allowfullscreen class="iframeclass" frameborder="0" height="315" src="https://www.youtube.com/embed/0GM7A7Mu3Ro?showinfo=0&controls=1&rel=0" title="YouTube video" width="560"></iframe> <!--over 560 in width and the video will popout --> </section> <div class="modal-footer"></div> </div> </div> </div> <style> .modal-dialog { margin-top: 50px; } .wag-modal-content .modal-body { max-height: 100%; margin-top: 10px; } .modal-footer { height: 10px; padding: 0; border: 0; } .modal-header { height: 0px; padding: 0; border-bottom: 0; } .display-tumblr { height: 600px; overflow-y: scroll; overflow-x: hidden; } @media ( max-width : 767px) { .display-tumblr { height: auto; overflow-y: initial; overflow-x: initial; } .btn-default,.btn-default:hover { padding-top: 10px; background: #fff; color: #489cd4; border: #fff; } .modal-header { padding: 0x; height: 42px; border-bottom: 0; background: #fff; color: #fff; } .display-youtube { position: relative; padding-bottom: 56.25%; padding-top: 25px; height: 0; } .display-youtube iframe { position: absolute; top: 0; left: 0; border-left: 10px solid #fff; border-right: 10px solid #fff; border-bottom: 25px solid #fff; width: 100%; height: 100%; } .modal-dialog { width: 95%; } .wag-close-circle { display: none; } } </style> <script> $(document).ready( function() { $("#myModal").on( "hide.bs.modal", function() { $('.display-youtube iframe').each( function() { var videoSrc = $(this) .attr("src") $(this).attr("src", videoSrc); }); }) $("#myModal").on( "show.bs.modal", function(event) { var modalContent = $( event.relatedTarget).attr( "data-id"); $('.modal-body').addClass('hide'); $('#' + modalContent).removeClass( 'hide'); }) $(".toggleModal").click(function(e) { modalContent = $(this).attr('data-id'); $('.modal-body').addClass('hide'); $('#' + modalContent).re moveClass('hide'); e.preventDefault(); }); }); </script> </div> </div> </div> </div> <div class="clearfix"></div>
Facial Cleansers at Walgreens
In order for your skin to look and feel its best, you need to care for it properly each and every day. While each type of complexion has its own unique needs when it comes to skin care, all skin types require regular cleansing. Walgreens can help you find the perfect facial cleanser for your skin care regimen. We stock an extensive selection of facial cleansers with options for all skin types and concerns. You can explore the available products online and enjoy the convenience of shipping right to your door. Alternatively, you can use the 'find at a store' tool and locate your favorite cleaners at a Walgreens near you.
Purifying Your Skin
Cleansing is the first step in a complete skin care regimen and is performed with a facial cleanser. Cleansers contain ingredients called surfactants that allow water to mix with oil. Using a cleanser makes it possible to remove excess oil, makeup, sweat and dirt from your face. Consistent cleansing can reduce the risk of a variety of common issues.
Bar Soaps Formulated for Facial Skin
One way to cleanse your complexion is with a bar soap that is formulated especially for facial skin. Bar soaps can reduce waist by controlling how much cleanser you use. They also eliminate worries about spills and leaks when you're traveling.
Liquid-Based Cleaners
Liquid facial cleansers are the most commonly used form for daily skin care. A liquid cleanser comes in a pump or a squeeze bottle. Generally, gel and foaming cleansers are recommended for normal to oily skin, while milks and creams are generally considered better suited for normal to dry skin.
No-Rinse Options
Not all facial cleansers require rinsing after use. No-rinse liquid cleansers dissolve impurities and then either evaporate or become absorbed by the skin. Wipes are moistened towelettes that you simply use to wipe your face and then throw away. No-rinse facial cleansers can simplify skin care at home and on-the-go.
Choosing the Right Cleanser
Once you have decided whether you prefer a bar soap, a liquid cleanser or a no-rinse cleansing option, you can compare the various features and benefits of the products available in your chosen category. Most cleansers are developed specifically for normal, oily, dry, sensitive or combination skin, so you'll want to keep your skin type in mind as you shop. Some products contain ingredients that can address common skin care concerns, including acne, fine lines and wrinkles, oversize pores, dullness, discoloration, redness, rosacea and eczema.