"The heart of the store - the primary source of profit - was the prescription department. Walgreen filled the prescriptions and took pride in the work being done."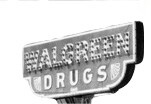 Priced at 20 Cents
Coulson's new malted milkshake came with a glassine bag containing two complimentary vanilla cookies from the company bakery.
Response could not have been stronger if Coulson had found a cure for the common cold! His luscious creation was adopted by fountain managers in every Walgreens store. It was written about in newspapers and talked about in every city where there was a Walgreens. But most of all, it was the object of much adoration. It was not at all unusual to see long lines outside Walgreens stores and customers stand three and four deep at the fountain waiting for the new drink. Suddenly, "Meet me at Walgreens for a shake and a sandwich" became bywords as popular as "Meet me under the Marshall Fields clock" at State and Randolph in Chicago.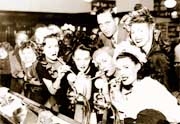 So, once again, Charles Walgreen's prediction that his soda fountain would be absolutely essential to his stores as a source of revenue, company growth and increased customer satisfaction (which translated into even higher levels of customer loyalty and patronage) came true. In its own way, Coulson's malted was the fuel for Walgreens dramatic growth.
Surviving - and conquering - the Great Depression
By 1930, Walgreens had well over 500 stores and quickly was becoming the nation's most prominent drugstore chain.
And while Walgreens was no more immune to the dire effects of a shrinking economy than other American businesses, it persevered. Walgreen continued to come up with new, important ways to serve customers and - just as importantly - employ thousands of people during this period of extreme economic distress. And testament to the continuing quality and stability of Walgreens, its stock (having become a publicly-traded corporation in 1927) continued to increase in price.
Throughout this period, Walgreens continued to innovate. It had already become convinced of the value of advertising and remained one of the biggest newspaper advertisers in Chicago as well as other parts of the country. In fact, Walgreens ran the largest promotion campaign in its history - costing more than $75,000 - during 1931. Perhaps even more significant was Walgreens entry into broadcast advertising. Also in 1931, Walgreens became the first drugstore chain in the country to advertise on the radio, with legendary Chicago Cubs announcer Bob Elson the "voice" of Walgreens.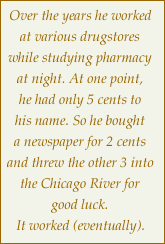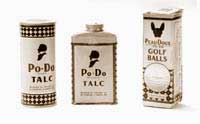 Walgreens expanded its line of high-quality, private label, value-packed items, from sundries and over-the-counter remedies to the hugely popular "Peau Doux" (pronounced "Po Do") golf balls, talc and other products. As a result Walgreens saw consistent sales growth during the Depression years. In fact, so confident was Walgreen of his country and his company, he erected a brand-new building to serve as Walgreens state-of-the art warehouse/distribution center for stores in the greater Chicago area. The building also housed Walgreens ever-growing research and manufacturing laboratory and served as additional manufacturing space for its tremendously popular candy line.
Major philanthropy also became an important corporate mission during this time. In 1937, Charles Walgreen began his association with the University of Chicago with a donation of $550,000 in company stock to establish the Charles R. Walgreen Foundation for the Study of American Institutions.

Yet in 1939, just as the company emerged victorious from this period of great challenge, Charles Walgreen died at the age of 66. Always the planner and visionary, he left his company in superb condition and prepared for the future. In addition to a strong, disciplined management team, he had groomed his son, Charles Walgreen Jr., to lead Walgreens into the next decade and beyond.