Simple. Honest. Delicious.
Nice! offers a wide range of food and beverages with quality ingredients
that make it easy to feel great about eating well.
A Simple Way to Live Better.
Our products are always made with real ingredients and will, wherever possible, contain no PHOs (partially hydrogenated oils) or trans fats, artificial colors, flavors or preservatives, or high fructose corn syrup.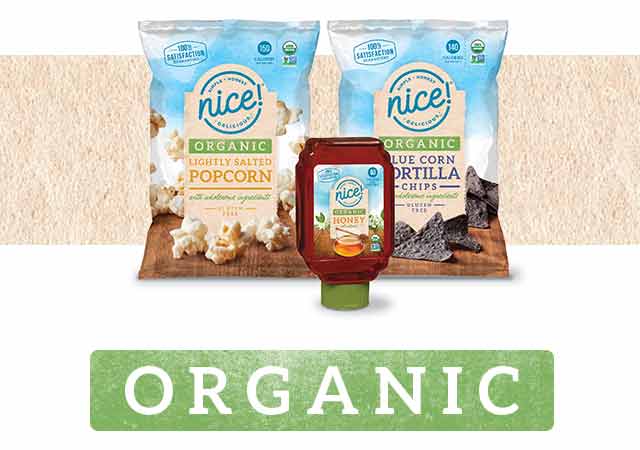 NEW! Certified USDA organic foods free of artificial colors, flavorings, preservatives and sweeteners.