What is HIV PrEP?
Pre-exposure prophylaxis (PrEP) is a way for at-risk people who do not have HIV to reduce HIV risk and prevent HIV infection by taking a pill every day.1 PrEP can help prevent HIV infection by more than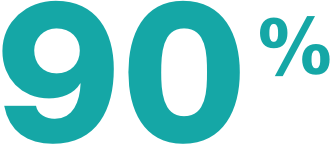 from sexual transmission1,2
---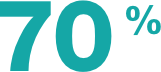 from injectable drug transmission1,2

1 in 7

people with HIV don't know they have it3
---
Even if you previously tested negative, HIV tests may need to be repeated every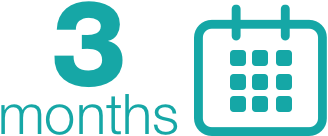 Walgreens Healthcare Clinic providers are trained to provide HIV testing, consultation & prevention services. Clinics are open evenings and weekends, so you can get tested when your schedule allows. Appointments and results are always confidential.
Should I take HIV PrEP?
You should consider HIV PrEP if you have any of these risk factors:4
Unprotected sex with one or more than one partner
History of sexually transmitted infections (STIs)
Sex with an HIV-positive partner
Shared needles and injected drugs
Live in a high-prevalence area or network
You must test HIV negative before beginning PrEP, with follow-up testing every 3 months while taking it.
Do I need HIV PrEP if I use condoms?
When used together, PrEP medication and condoms help reduce the risk of HIV and STIs.
How much does HIV PrEP cost?
Prices vary depending on your prescription coverage. If you need financial assistance, our pharmacy staff can help you find copay assistance programs.
What to expect at your HIV screening appointment
Your first Walgreens Healthcare Clinic appointment ($55-149) will include:5
Questions about your exposure risk and history
HIV and STI education and treatment options
PrEP information
Rapid HIV test
Discussion of possible PrEP side effects
Your second appointment ($35) will include:5
Lab result review
Confirmation of PrEP eligibility
60-day PrEP prescription, if necessary
If HIV test results are positive, a confirmation blood test may be required.
Follow-up visits ($55) will be scheduled every 3 months and include HIV rapid tests, counseling and confirmation of PrEP eligibility.5
Appointments and results are always confidential. Learn more about PrEP at a Walgreens Healthcare Clinic near you.5,6
Additional resources
The Centers for Disease Control and Prevention HIV PrEP info
Walgreens HIV Medications and Financial Assistance
Patient care services provided by Take Care Health Services, an independently owned professional corporation whose licensed healthcare professionals are not employed by or agents of Walgreen Co. or its subsidiaries, including Take Care Health Systems, LLC.
Privacy Practices
1 "HIV / AIDS Pre-Exposure Prophylaxis (PrEP)," The Centers for Disease Control and Prevention, February 12, 2018, https://www.cdc.gov/hiv/risk/prep/index.html.
2 When PrEP is used consistently
3 "HIV / AIDS Basic Statistics," The Centers for Disease Control and Prevention, December 18, 2017, https://www.cdc.gov/hiv/basics/statistics.html.
4 "How can I prevent HIV?" Planned Parenthood, https://www.plannedparenthood.org/learn/stds-hiv-safer-sex/hiv-aids/how-can-i-prevent-hiv.
5 Additional costs for medication and lab testing
6 Patients have a choice in pharmacy
* Available in these select Walgreens Healthcare Clinic locations: Cincinnati, Cleveland, Columbus, Dallas, Denver, Houston, Kansas City, Knoxville, Las Vegas, Memphis, Orlando, Philly Tristate, Phoenix, Tucson, Wichita.