First Aid Training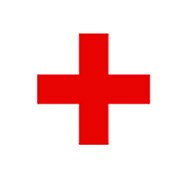 In Honor of U.S. Rep. Gabrielle Giffords and the other victims of the Tucson shooting in January, Walgreens sponsored the American Red Cross' nationwide "Save-a-Life Saturday" in March 2011. The event offered free training in CPR and wound care as well as training in how to treat a person suffering from shock.
"Our store employees were among the first to call 9-1-1 and provided first aid using supplies from our store. I'm proud of the way our employees responded," said Wasson.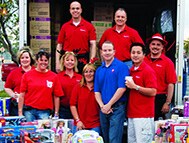 Walgreens Employees Lead by Example
To help keep the Walgreens retail network connected to the neighborhoods it serves, the company created the Community Leader position.
"Life is local," says executive vice president of operations and community management Mark Wagner.
"We encourage those community leaders to be an active part of their neighborhood by joining the PTA or getting to know the city council."
With a Walgreens located within three miles of nearly two-thirds of the U.S. population, 1,300 Community Leaders identify and create local events each year. From toy drives to fundraising walks to informing neighbors about the importance of protecting themselves from the flu, Walgreens is building upon its long-standing tradition of community pharmacy.