Walgreens and Midtown Educational Foundation
Walgreens and Midtown Educational Foundation
Supporting Education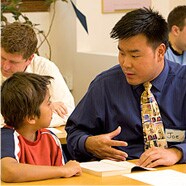 For more than 25 years, Walgreens has helped inner-city school children in Chicago excel and discover their potential through its partnership with Midtown Educational Foundation.
Dozens of Walgreens employees donate their time to students in grades 4-12 to help mentor, tutor and build positive character.
Lapree Crawford was one of these students facing many obstacles:
"I grew up in a place where we had no opportunities. People see me now with a smile on my face and have no idea I wasn't always happy like this.
"My mother was always sick. Some days I stayed in the hospital with her because no one could watch me at the time. She had lupus, her kidneys gave out, and she passed away. That's when everything in my life changed. I didn't really care about myself, my values, nor my education. I got into fights at school and got suspended, not because I hated the girls, but because I hated my life," said Lapree.
"Coming to Metro really changed my perspective. I've learned self-respect and how to make good choices. I see all of the advisors and tutors at Metro as big sisters I've never had. They helped me access a $10,000 scholarship towards my college education. I will take every piece of Metro with me!"
Lapree went on to graduate high school and will be attending Tougaloo College in Jackson, MS to pursue nursing in honor of her mother.
---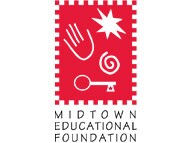 In It to Win It
According to Midtown Educational Foundation, 100 percent of its alumni graduated from high school and enrolled in college for the past 15 consecutive years. The majority of these students are the first in their families to do so. In a recent survey of more than 900 Midtown Educational Foundation alumni, 91 percent of students are currently enrolled or have graduated from college.
Read more about MEF. For volunteer mentoring opportunities (2 hours once a week), click here.