HVAC Efficiency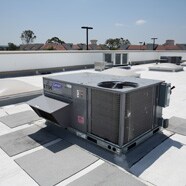 Walgreens is always looking for ways to make its stores more energy efficient. To help offset heating, ventilating and air conditioning (HVAC) costs, the company created a program to proactively replace its heating and air conditioning units with more efficient models. This change resulted in a 10 percent energy reduction.
The HVAC units' parts are also warehoused for maintenance of units not yet replaced. Any unusable parts are then recycled.
In 2010, Walgreens recycled 986,000 pounds of material from its HVAC units.
---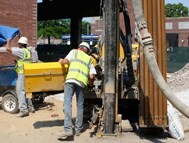 Construction Site Recycling Program
Walgreens piloted a construction debris recycling program at select Chicago locations. Nearly 500 tons of construction debris was recycled and 83 percent of it was kept out of a landfill.