Price and inventory may vary from online to in store.
Arm & Hammer by Munchkin Diaper Pail Refill Bags (20 ea)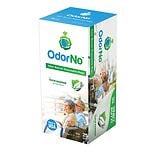 Veridian Healthcare Odor-No Odor-Barrier Disposable Bags 2 Gallon (1 ea)
Diaper bags
Diaper bags allow you carry all of your young child's necessities in one convenient bag. Choose a diaper bag with the features that suit your needs or a bag with the right style to go along with your wardrobe. Overnight baby bags are also available for when you need to bring all your supplies with you on an overnight trip.
Diaper bag features
Some diaper bags feature a single compartment, allowing you to store enough supplies for a quick trip. Other bags contain multiple compartments for convenient storage of diapers, baby wipes, extra clothes, snacks, and other baby supplies. If you child has a favorite toy, diaper bags with a D ring allow you to attach the toy to the bag, keeping it within easy reach. Some diaper bags contain multiple bottle holders. These holders are ideal for storing pre-filled baby bottles for your daytime or overnight trips. Diaper bags with exterior bungee cords allow you to secure a diaper changing pad, jacket, or blanket for longer trips.
Baby bag styles
Diaper bags come in a variety of styles to suit your needs. A sling-back baby bag can easily be switched from your back to your front so that you can access your child's supplies easily. Small bags with magnetic closures are ideal for daytime trips, while baby bags with zipper closures work well for overnight trips. Some diaper bags come in solid colors such as black and gray that suit the needs of dads. Other diaper bags feature bright colors and fashionable prints that make the bags look more like purses or handbags. These diaper bags are ideal for stylish moms.