Price and inventory may vary from online to in store.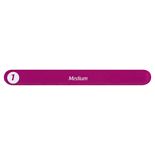 Walgreens Beauty 2-Way Nail Shaper Blue (1 ea)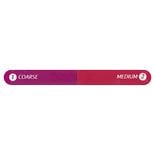 Walgreens Beauty 4-Way Nail Shaper Pink (1 ea)
Nail shaper
By choosing the right nail shaper, you can add simple elegance to your hands and feet. Whether you use a nail shaper along with polishes and nail art or prefer to keep your nail care routine simple, shaping your nails helps remove rough or uneven edges, giving you a well-groomed appearance that will translate from parties to work to home. Walgreens.com has nail care products from major brands like Sally Hansen, Revlon and Kiss.
Cuticle shapers
Look for a nail shaper that can also push back your cuticles, leaving a smoother silhouette. Cuticle nippers feature special, precise tips that are both gentle on your nails and effectively trim your cuticles. Some all-in-one nail groomers feature integrated flat edges that gently push back your cuticles, adding an easy and essential step to your basic nail care regimen.
Emery boards, files and buffers
Emery boards and nail files come in different styles to work on both natural and artificial nails. If you have varying needs, look for a double-sided emery board that can tackle any type of nail. Nail buffers can add a sleek, pretty shine at the same time as shaping and smoothing your nails. By using a nail shaper and buffer, you won't even need any extra color or nail art to complete your look.