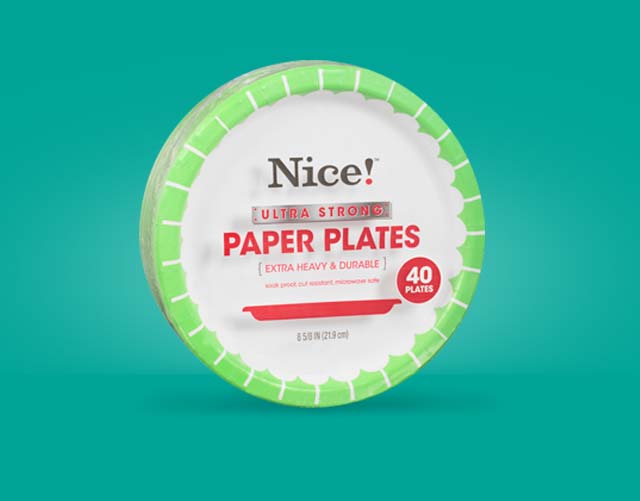 <!--Id is null-->
Paper & Plastic Products at Walgreens
Paper and plastic products allow you to complete a wide range of tasks in the kitchen, the bathroom and beyond. Many households go through these types of disposable products quickly, but that doesn't mean it needs to be difficult to keep your supply well stocked. Walgreens can help you purchase the paper and plastic products you need for household jobs. We carry a large selection from brands that you know and trust. You can stop into a store to check out the options in person or shop online and enjoy convenient shipping right to your door.
Essentials for Dining and Food Storage
You don't always have time or the opportunity to wash the dishes after meals, and on those occasions, paper and plastic plates and cutlery are sure to come in handy. We carry a wide range of basic disposable dinnerware, cups and silverware for everyday use and stylish designs for parties and entertaining. When leftovers are lingering after food prep and meals, plastic food wraps can help you keep food fresher for longer. You can choose from plastic wrap rolls, zippered storage bags, plastic containers and more.
Personal Care and Cleaning Products
Walgreens is your one-stop shop for the paper and plastic products that you need for cleaning and personal care. For the bathroom, you'll find facial tissue and toilet paper in a wide range of types and quantities. Moist wipes are also available for cleansing your skin. Paper towels can be used for everything from mopping up spills to drying your hands in the kitchen, bathroom and beyond. Paper towels are sold in single rolls and value packs that provide multiple rolls.
Smart Solutions for Trash
Taking out the garbage is a simpler task when you have the right trash bags on hand. Smaller bags are available to line the trash cans in your kitchen and bathroom and liners can be used to keep smaller waste cans clean. Large, heavy-duty trash bags can collect garbage from multiple rooms and keep it secure until collection day.