Pick up and drop off packages at a store near you.
Get packages delivered to a place you trust, right in your neighborhood, for safe and convenient pickup. Or drop off packages anytime you shop. Our team members are here to help.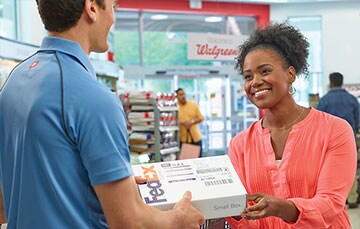 Drop off pre-labeled packages 7 days a week at most Walgreens locations and select Rite Aid stores.*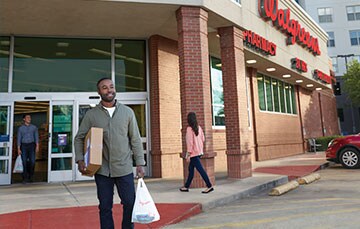 Have packages securely delivered to a Walgreens near you and pick up at your convenience.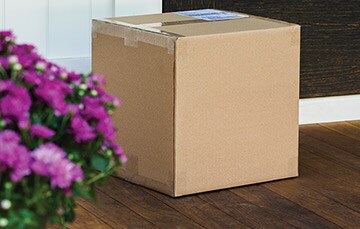 Go to fedex.com or call 1.800.GoFedEx 1.800.463.3339 with any package-related questions.
Find out if the service is available in your area.
Find a store
---
*Drop off pre-packaged and pre-labeled shipments. FedEx shipping labels and envelopes are not available in store, except at 780 Waukegan Rd, Deerfield, IL 60015, and select Gainesville, FL, locations where shipping services are now offered.
Packages over 55 pounds or over 48"x25"x25" are not allowed to be dropped off nor picked up from Walgreens.
For package tracking and FedEx Customer Service go to www.fedex.com or call 1.800.GO.FEDEX.
Contact Packages.Service@walgreens.com for customer service inquiries and claim support requests for shipping services purchased in store at our Deerfield, IL, and Gainesville, FL, locations. Contact FedEx at 1.800.GO.FEDEX for all other customer service inquiries.
Parcel Shipping Order Terms and Conditions can be found here.