Price and inventory may vary from online to in store.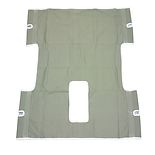 Drive Medical Bariatric Heavy Duty Canvas Sling with Commode Cutout White (1 ea)
Sale price is $91 and 99 cents

And Regular price is $99 and 99 cents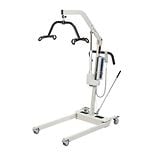 Drive Medical Bariatric Electric Patient Lift with Rechargeable Battery and 4 Point Cradle White (1 ea)
$220099
$2,200 and 99 cents
Drive Medical Bariatric Electric Patient Lift with Removable Rechargeable Battery 4 Pt Cradle (1 ea)
$275000
$2,750 and 00 cents
Bariatric lift chairs
You want to be able to relax without worrying about how you'll get up. Bariatric lift chairs can gently and smoothly lift you as you rise. Choose your size lift chair based on the seat width and height you need, since even some petite to small lift chairs can support up to 375 pounds. Bariatric lift chairs from brand Pride, Uplift, Mega Motion and others come in different styles and colors to help you find one to match your other furniture.
Choosing your lift chair
If you'd like a recliner lift chair, you can choose between 2-position and 3-position lift chairs as well as those that can adjust to in an infinite number of positions. Bariatric lift chairs can also come with features such as massaging and heating components to help you unwind. There are also lifting cushions available that can be used on your choice of furniture.
Additional aids
If you'd like other assistance getting around the house and outside, browse our mobility section. You'll find assist rails to help you get in and out of bed, as well as grab bars and other options for bathroom safety. Canes, walkers and rollators can help you walk more easily and comfortably.