Price and inventory may vary from online to in store.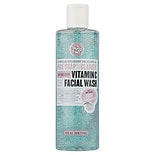 Soap & Glory Face Soap & Clarity (11.8 oz.)
$
12
00
$12 and 00 cents
  $1.02

/ oz.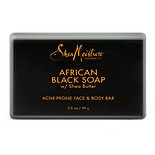 SheaMoisture African Black Soap Facial Bar Soap (3.5 OZ)
$
3
99
$3 and 99 cents
  $1.14

/ oz.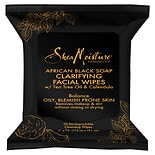 SheaMoisture African Black Soap Facial Wipes (30 ea)
$
6
99
$6 and 99 cents
  $0.23

/ sheet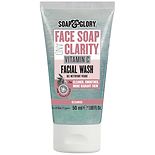 Soap & Glory Face Soap & Clarity Foaming Face Wash Mini (1.7 oz.)
$
4
00
$4 and 00 cents
  $2.37

/ oz.
Kiss My Face Soap
If anyone dares to tell you that your skin isn't soft enough, tell them to... kiss my face! Because, when you use Kiss My Face Soap, your skin is kissable and soft all over. These soaps contain natural emollients such as aloe, olive oil, vitamins and herbs. The soaps gently cleanse and hydrate your skin, making every bath or shower a skin-friendly experience. After 30 years in the soap business, Kiss My Face continues to create innovative, reasonably priced soaps, so that you can be kissable every day.
Why Kiss My Face
Your skin absorbs 60 percent of whatever you put on it. This is why you want to use products that are safe and effective. Kiss My Face soaps are a blend of natural and organic ingredients, the kind your skin loves to soak up. And all of these soaps are made without any harsh chemicals (artificial fragrances, lanolin, parabens, mineral oil or petroleum) that can dry and irritate skin. They're also free of animal ingredients and triclosan.
Keep It Clean and Kissable
Although it sounds impossible, Kiss My Face created a soap that's tough enough for household cleaning but gentle enough for your body and hair. Castile Peace Soap, formulated with coconut oil and moisturizing olive oil, can do it all. You'll also love 100% Castile Soap, especially Lavender Mandarin. This heavenly scented soap will calm your senses, whether cleaning the floor or soaking in the tub. But if you're looking for soaps to pamper you alone, Kiss My Face has invigorating shower gels, moisturizing hand soaps, and soaps made with pure olive oil and coconut milk. Kiss My Face even offers soaps for the kids, making them extra kissable and cuddly.
Kiss My Face Philosophy
Steve Michaelson, CEO and #1 Smoocher of Kiss My Face, says his company's mission is to make you feel good from head to toe, by creating out-standing products with only the finest ingredients. He sums up the company philosophy by saying: "What goes into our products is on us... because what comes out of our products is on you."