Lubricants and Moisturizers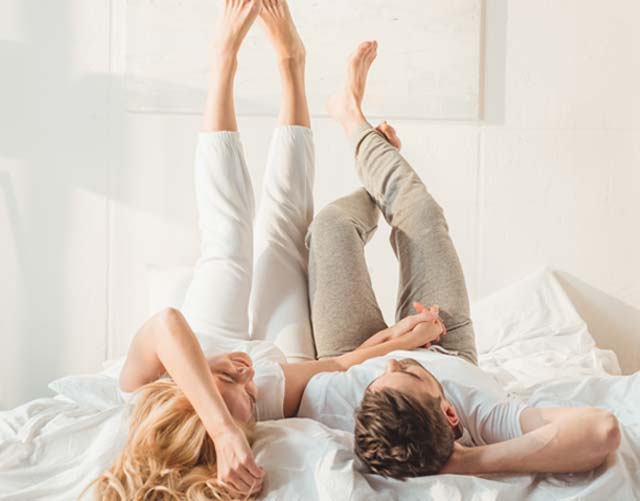 <!--Id is null-->
Lubricants & Moisturizers at Walgreens
You want every intimate experience with your partner to be as pleasurable and safe for the both of you as possible, and lubricants can both enhance the experience and provide protection from irritation and discomfort during intercourse. Walgreens makes finding the perfect lubricant or moisturizer for your intimate care needs simple with many different varieties available. When you shop online, you can have your order discreetly shipped to your home, ensuring that your privacy is fully protected.
Why Use a Lubricant?
The purpose of a lubricant is to reduce friction during intercourse. You may choose to use a lubricant for vaginal intercourse if feminine dryness makes the experience uncomfortable. Using the right lubricant with a latex condom may also reduce the risk of your condom breaking due to the effects of friction. Many sexual health experts recommend always using lubricant for anal intercourse in order to reduce the risk of injury. Lubes can also be used when experimenting with sex toys alone or with a partner.
Water versus Silicone-Based Lubes
There are two main types of lubricants available on the market: water-based and silicone-based. Water-based lubricants are very lightweight and will easily rinse or wipe away after use. The biggest downside to a water-based product is that the skin can absorb it during intercourse. When this occurs, you will need to reapply the lube. Silicone-based lubricants are thicker and have more slip than water-based products. This type of lube remains on the surface of the skin without becoming absorbed, making it longer lasting. The properties of silicone-based lubricants make the products more difficult to clean up than water-based products. Both silicone and water-based lubricants are safe to use with latex condoms, and silicone lubricants can be used with most types of sex toys.
Enhancement Lubricants for New Sensations
Some lubricant products are designed to add new sensations to intercourse while reducing friction. These varieties allow you to experiment alone or with your partner and enjoy different experiences. Enhancement lubes may become warm to the touch or tingle after application to stimulate blood flow to the genitals. These types of lubricants can heighten arousal for some men and women. You can also find flavored enhancement lubes to make performing oral sex on a partner who is wearing a condom more pleasant.
Moisturizers for Feminine Dryness
Many women develop vaginal dryness, particularly during and after menopause. The symptoms of vaginal dryness can make intercourse uncomfortable and also lead to discomfort during day-to-day life. Feminine moisturizers are designed to soothe irritation and dryness in a woman's intimate area. Typically, these products are more like moisturizers for the body than traditional lubricants and are very quickly absorbed by the skin. Some are also oil-based and cannot be safely used with latex condoms, so be sure to read the instructions and ingredient listings carefully before using a feminine moisturizer as a lube.
If you're not certain which type of lube is right for you, purchasing a variety pack can allow you to experiment with different types. You can also find lubes made only with natural and organic ingredients. These formulas are ideal for sensitive skin and for those who prefer green products. Talk to your doctor if you think you have vaginal dryness. He or she can discuss the different products available and help you decide on a treatment that is best for you.